How To Learn To Play Guitar The Way You Want - Improving Your Guitar Playing Skills
---
Do you want to learn to play guitar the way you have always wanted to play, but struggle to actually do that? If you answered "yes", you are not alone. Many musicians, even those who play their instrument for hours every day, have a difficult time with making their guitar playing skills improve. There are many reasons for this, but the good news is that you can learn how to get much faster results from your practicing than most guitar players do.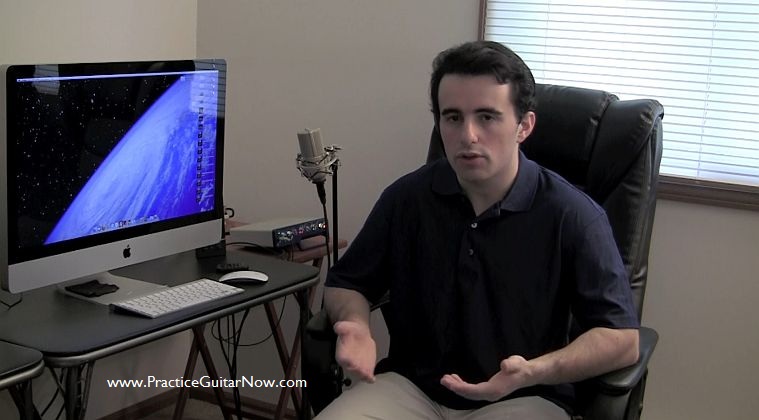 In this FREE video lesson about improving your guitar playing skills, you will:
Find out exactly WHY so many musicians struggle to improve their guitar skills and how you can avoid making the same mistakes in your guitar playing.
Discover how to dramatically speed up your guitar playing progress with a few simple adjustments to your guitar learning habits.
Become aware of the causes of all of your guitar playing problems and fix them quickly.
Learn the most important things that all great guitar players have in common and how to use them to your advantage when learning to play guitar.
Understand how to consistently and easily overcome any guitar playing challenges that you face so that you can improve your guitar playing skills in less time.
To watch (for free) this special video about improving your guitar playing skills, simply enter your name and e-mail address in the box below and click the button: "Show Me The Video Now"
Don't worry, your e-mail address will NOT be given away or sold - I take your privacy seriously.
By submitting your info, you agree to send it to Guitar Mastery Solutions, Inc. who will process and use it according to their privacy policy.