(Part 2) How To Play Guitar Fast And Greatly Improve Your Guitar Technique
---
If you missed part 1 of this video, watch it on this page about fast guitar playing.
In part 1 of this video, you learned 3 critical mistakes that will devastate your chances of ever learning to play guitar fast. You saw how to correctly hold the pick to make maximum speed possible, how to position your picking hand to make your guitar playing feel easier and found out the best guitar pick to use for fast guitar playing.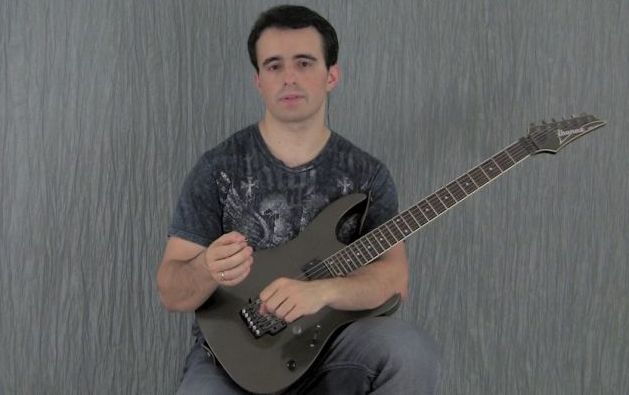 Now it's time to go further. In this second part of your guitar speed video, you will:
Learn a VERY simple trick that will make all of your guitar practice sessions much more effective. This idea will not only improve your speed, but will also help you to correct many mistakes in your guitar technique overall.
Understand how to make your guitar playing sound great at 'any' speed. It's not enough to simply 'play guitar fast' - you must also learn how to make every note sound powerful, strong and articulate. I will show you how to do this.
Discover why so many guitarists are dead wrong about how they use a metronome when trying to improve their speed of guitar playing. Applying this idea into your practicing will shave off many years of frustration with trying to develop fast guitar playing.
To watch (for free) this special video lesson about fast guitar playing, simply enter your name and e-mail address below and click the button: "Show Me The Video Now"
Don't worry, your e-mail address will NOT be given away or sold - I take your privacy seriously.